Uyume Microfibre Coral Fleece Bath and Face Towel Set
🇸🇬 Uyume Microfibre Coral Fleece Bath and Face Towel Set (140cm x 70cm and 70cm x 35cm) | Gym Towel | Bath Towels  | Face Towels
✅ Super soft, fast-drying, not pilling and with excellent breathability
✅ They are available in a multitude of vibrant colours that will brighten your bathroom to your satisfaction.
Washing instructions:
1. Best to wash with cool or warm water with mild liquid detergent instead of powdered detergent. Best to avoid powdered detergent as they tend to leave a residue when not fully dissolved.
2.  Do not dry clean.
3. Do not use fabric softeners / chlorine bleach / dryer sheets.
4. Avoid washing with cotton / wool / linen that tends to shed lint.
5. Ideally, wash Coral Fleece with only Coral Fleece, but you can wash it with Uyume Cotton Towels. You can consider washing Coral Fleece Towel in a laundry bag.
Drying instructions:
1. To ensure prolong the life of Coral Fleece Towel , air dry in a cool and well-ventilated area.
2. Do not iron.
Note: The actual colours might differ from the photos due to lighting, digital transformation and screen display.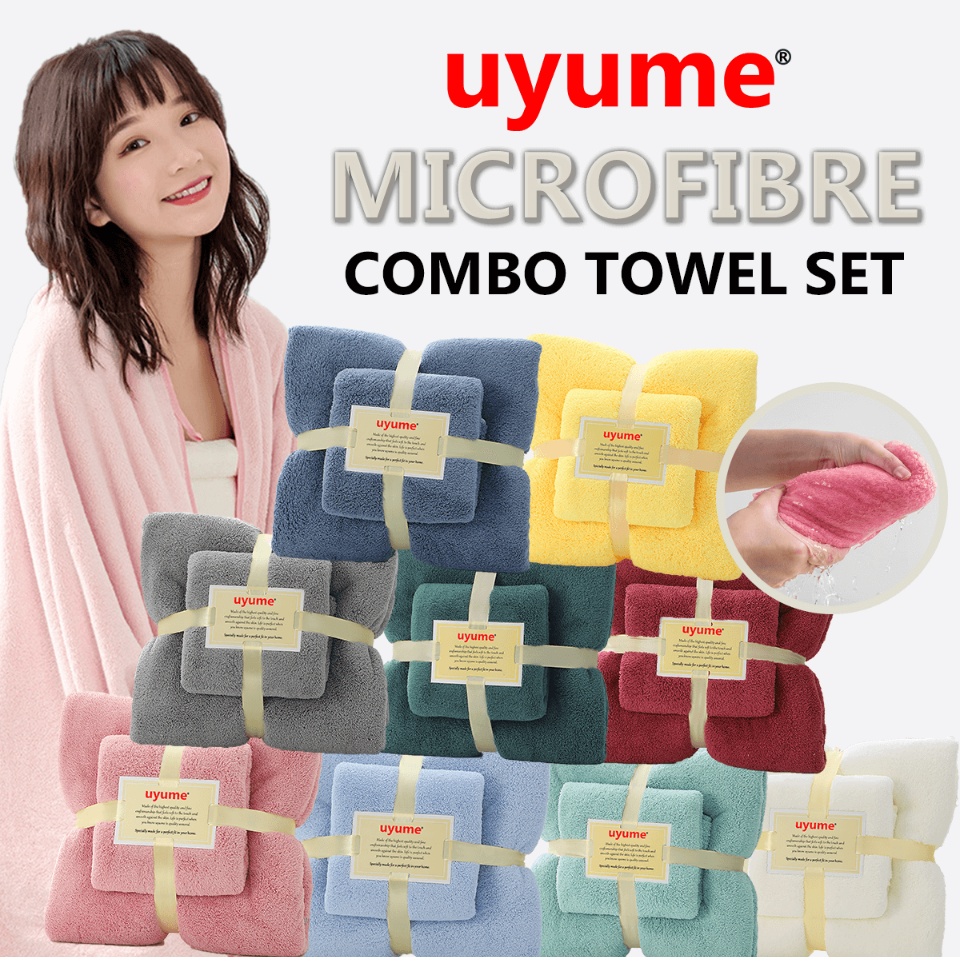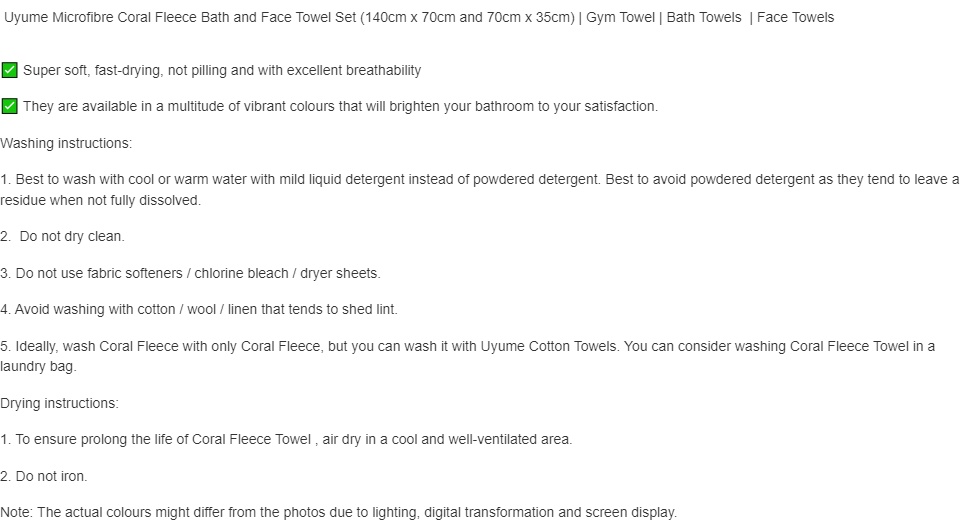 | | |
| --- | --- |
| Weight | 0.05 kg |
| Dimensions | 20 × 20 × 2 cm |
| Colour | Emerald Green, Vanilla Cream, Lavender, Baby Blue, Blue, Khaki, Mint Green, Mulberry Purple, Fossil Grey, Sakura Pink, Lemon Yellow, Tangerine, Flamingo Pink, Turquoise, Mocca Brown, Burgundy, Dandelion Yellow |
Bright Yellow Sunshine
The yellow towel is so beautiful and soft, however, the colour runs and dyes my other white towels and light coloured clothes with yellow shades too. Thus, would recommend to soak with salt water overnight before washing or wash with dark colour clothes.
Related products